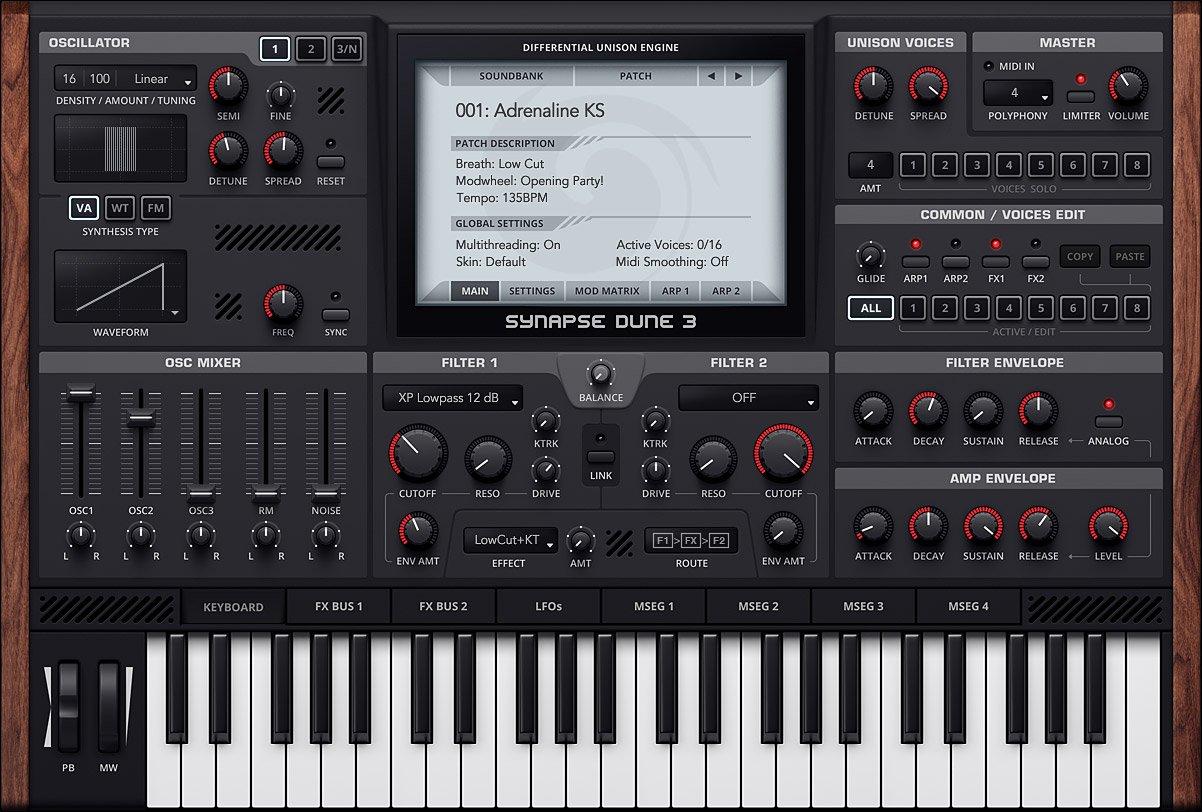 It's an absolute unison monster, with 8320 oscillators at full polyphony. This little soft synth just can be like Virus TI or JP-8000, but with a much more convenience quantity of using Dune's in the DAW. Synthesizer have all possible filters, Dual Arpeggiator and 3 different ways of synthesis such as VA, FM and Wavetable.
At the same time, you can use 2 Distortions, 4 EQ's, 2 Phasers, 2 Choruses, 2 different Delays, 2 Reverb's and 2 Compressors. Have you ever seen anything like this in other synths? Also the Wavetable Editor gives you possibility to create your own wave or use same wave that you are using in your hardware synth or any other VST synthesizer.
But the most important thing of this synth is Sound Engine. It's just incredibly rich and clear. It's our number one Polyphony synthesizer at the moment, so you can expect lots of libraries on this beauty.